Designed Elegance In Showering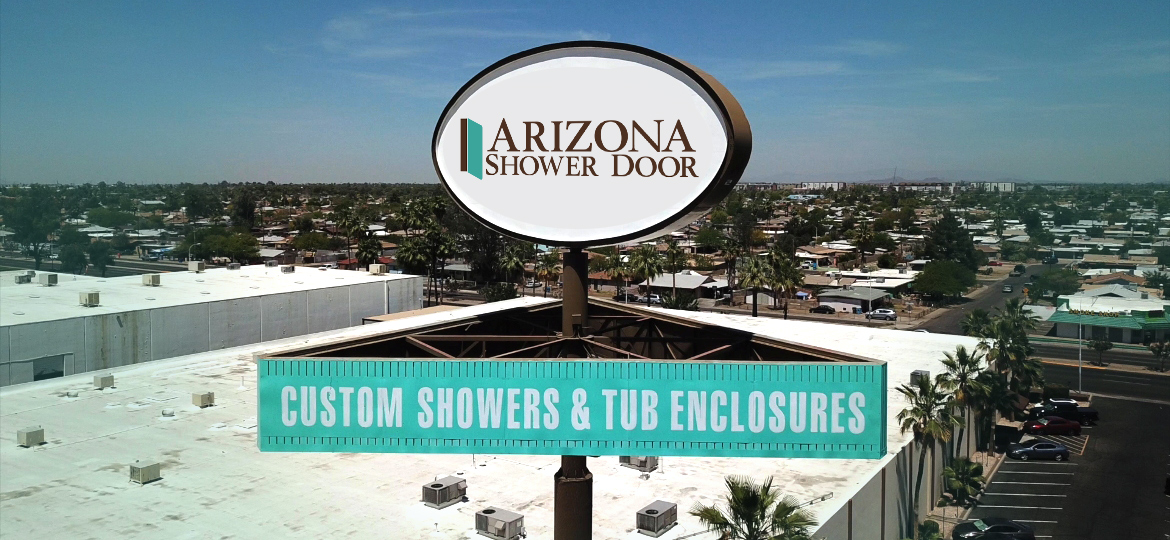 As a full-service manufacturer of glass shower doors for 35 years, Arizona Shower Door is a family owned full-service manufacturer of glass shower enclosures specializing in creating wardrobe and glass shower doors that elegantly complement a variety of home applications. From shower stalls to shower enclosures for bathtubs, we create standard and customized designs that meet the exacting demands of our customers.
Today we have branch offices in six states across the U.S. and manufacture, service and install thousands of shower enclosures annually. We carefully craft each glass shower enclosure to exact standards to ensure you receive the most superior product available. Our extensive selection of glass and framing options allow our customers the flexibility to match bathroom settings ranging from classical to contemporary.
Our superior standards ensure our customers receive the highest quality product at the most cost-effective prices. At Arizona Shower Door, we know that our success starts with us employing great people who commit every day to putting our customers first.

VISION
The first choicein personalized bathroom solutions to fit every lifestyle.

MISSION
Provide our customers with the highest quality, value, and selections of showers by leveraging cutting edge technology to create an unparalleled customer experience.

Commitment to Customers
We provide a great ("WOW") experience. We know and respond to our customers, solve their problems, and are easy to do business with.

Passion/Dedication
We get excited about what we do, and care about doing the right thing.

Innovation
We never settle for ordinary. We aspire to create breakthroughs, something new and different, utilizing cutting edge technology to create a better consumer experience.

Integrity/Transparency
We treat everyone the way we would like to be treated. We value truthfulness, honesty, and we are proactive in identifying issues and solutions. We continually strive to demonstrate those characteristics in our daily work.
What can we do for you ?

Just had the best customer service experience with this company ever! Everyone I had contact with was super friendly, polite and professional. My installer was prompt, competent and did a beautiful job. I wish I could get this level of work and product with every project. Congratulations Arizona Shower Door.
(January 30, 2020)

I would highly recommend this company. Good communication, fair price, good follow through. That isn't always my experience with businesses so I don't say this lightly. JR is an asset to the company and professional to deal with from a customers standpoint.
(October 18, 2019)

I had the most amazing experience this week with Arizona Shower Door. The negative reviews scared me, but knowing that our home's previous owners had used Arizona Shower Door, I knew the best route was to bite the bullet and give them a call to repair my shower door. Not only was everyone from the office staff to the installers friendly, knowledgeable, and accommodating, but my door was picked up, repaired, and re-installed in less than 24 hours. I couldn't be more pleased!
(September 21, 2018)